There Must be Somethin' in the Water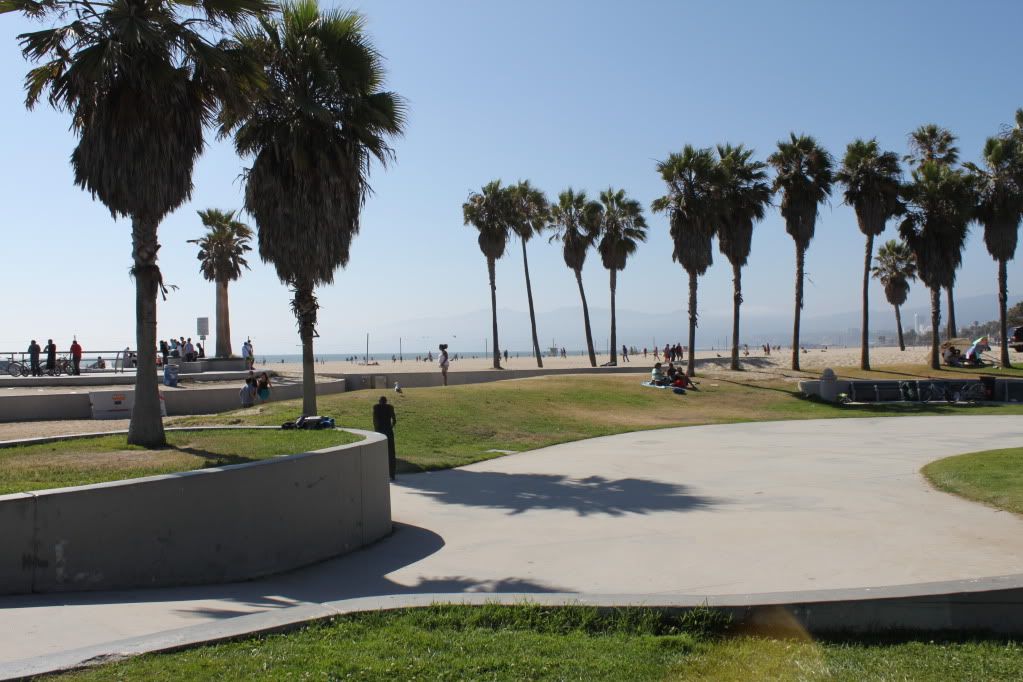 In the words of Katy Perry, "Nothing comes close to the golden coast." At least, that's what I constantly tell my California-native boyfriend, who stubbornly chooses to live on the east coast, over living on the west side with his California Gurl(friend). As you might remember, not too long ago, my special someone came to visit, so naturally a trip to the beach was a must (after all, the beaches on the east coast cannot compare!). So, I slipped on an easy maxi dress and off we went! 10 points to whoever can name what beach I'm at! (Here's a hint: Katy Perry sings about it in the aforementioned song).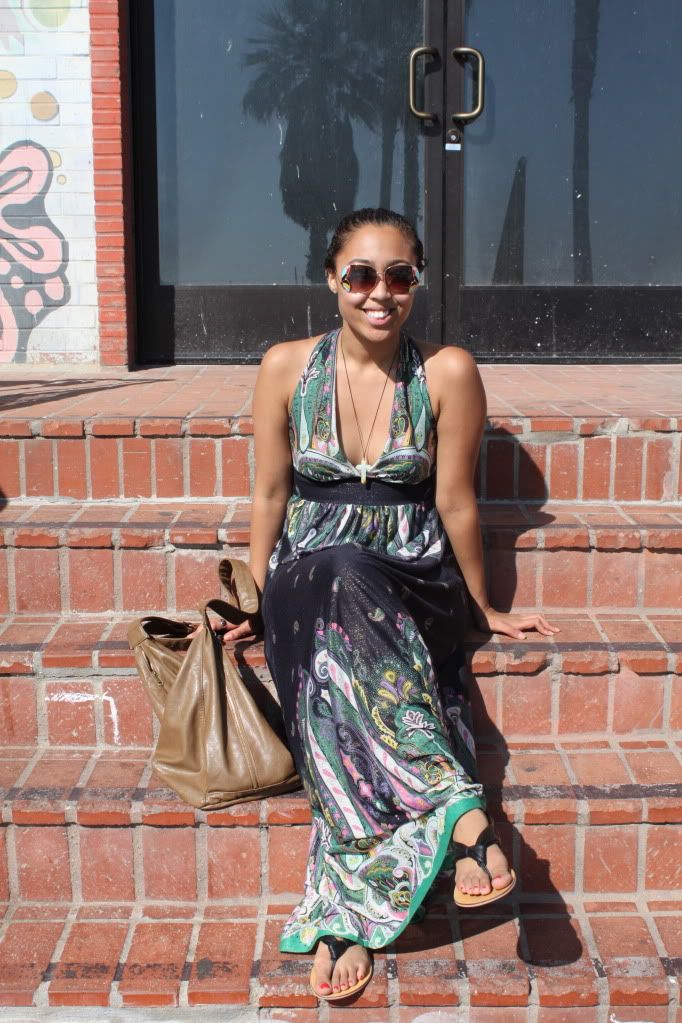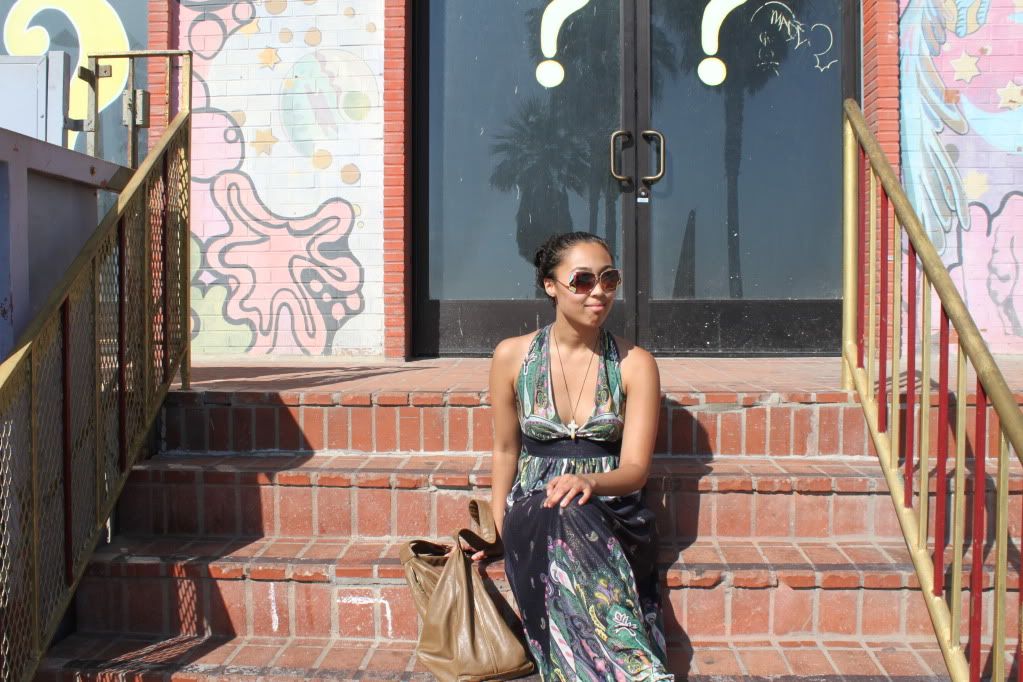 Now, I'm a bit afraid to share this bit of info, but you will die when you find out I got this dress for only $8.00! One day, I was browsing through the sale racks at Forever 21, spotted this gem and grabbed on to it for dear life. The color, design, and overall feel make me feel so happy whenever I put it on!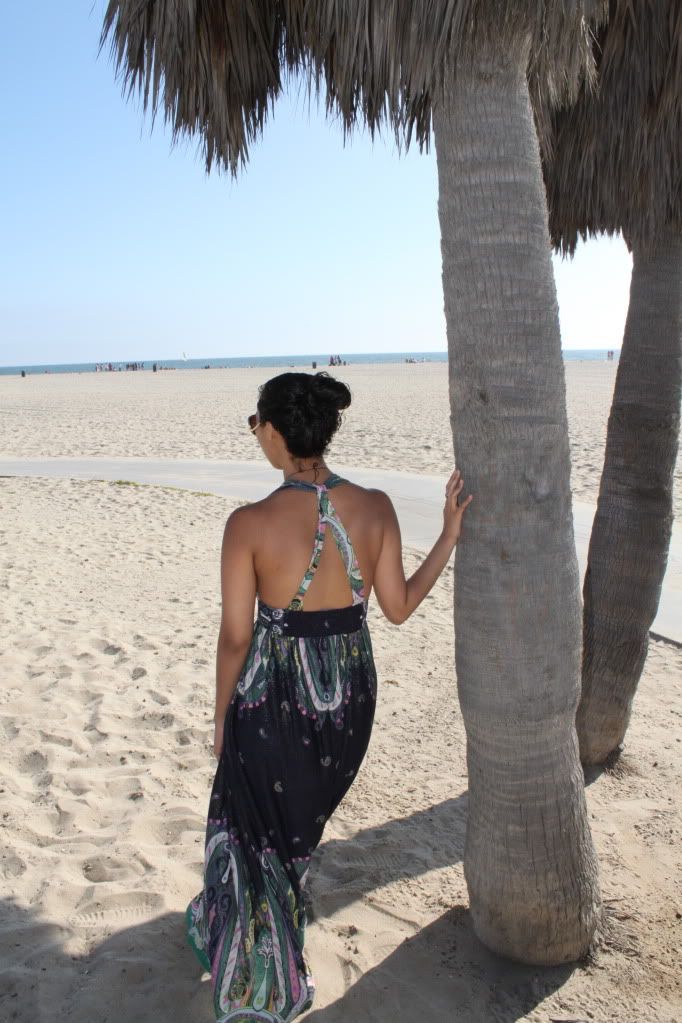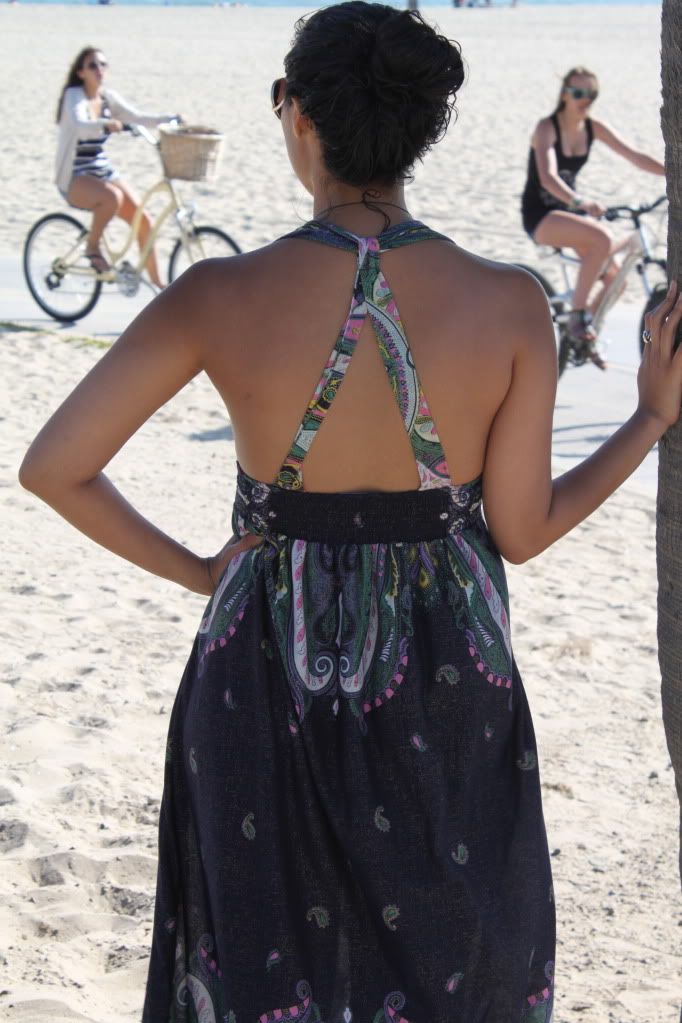 Dress: Forever 21; Sandals: Urban Outfitters; Bag: H&M; Sunglasses: Fair Vendor; Cross Necklace: My $3.00 find from Chinatown; Photos by: My special someone :)