Baby When the Lights Go Out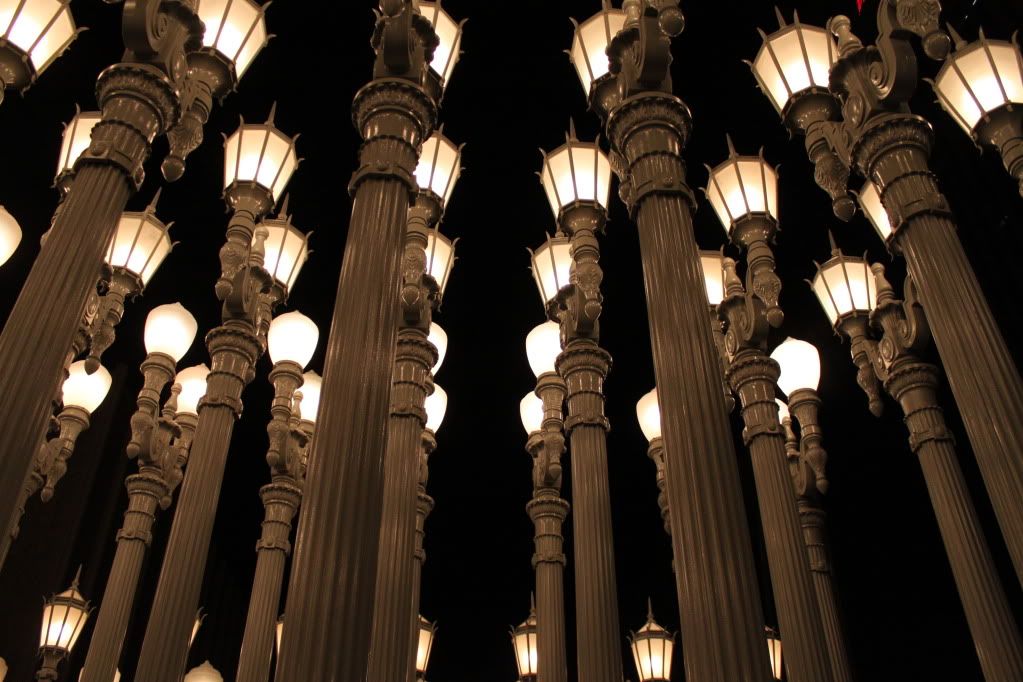 I've often passed by the LACMA museum while on my way to a concert, the mall, an internship, or a friend's place. While stopped at a red light, I've caught myself gazing at the beautiful and entrancing light bulb structure, promising myself that one day I'd just get out of the car and finally get a good look at the whole thing. Well, that day (or night I should say) finally came, and I got in my car and decided to look around. Admittedly, the whole plan would have been better if I actually made it into the museum itself, but I reasoned that LACMA is just one more place I'll eventually need to cross off my bucket list before I leave the beautiful city of LA behind.
Dress: Bloom; Necklace: Fair Vendor; Rings: Shoes: Shoe Boutique; Photos by: Alex L.